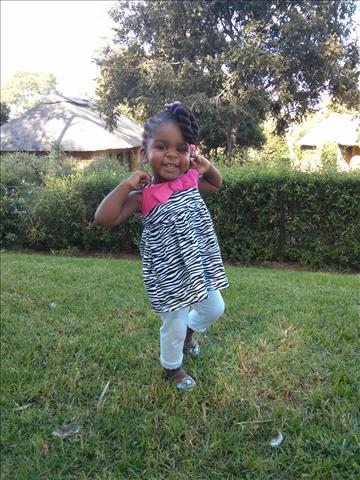 Today our little princess turned 2 years old. I couldn't help but go through pictures from when we first brought her home from the hospital. How small and fragile she was with chinky eyes, pale skin and the cutest little lips. She was and is a blessing from God, one we didn't expect so soon, but we are so thankful for her and couldn't imagine life without her. Karsyn I am sure can't even remember life without Khenzi.
We decided to spend the birthday just the four of us, so Khenzi and I picked up Karsyn from school and then scooped up daddy for a whirlwind evening of fun. First we went to 'Jingle Jangle' , where we filled our starving belly's with some yummy food and of course dessert, then the kids eagerly took off to play.
This wasn't the original spot to spend the afternoon, but thank God and Google that we were still able to find this place which still was awesome. There were so many jungle gyms, slides, see-saws, jumperoos and trampolines, to name a few, and even a petting zoo with a few animals to peek at.
After all that fun the kiddies passed out from exhaustion in the car, which we took advantage of so we could run one errand.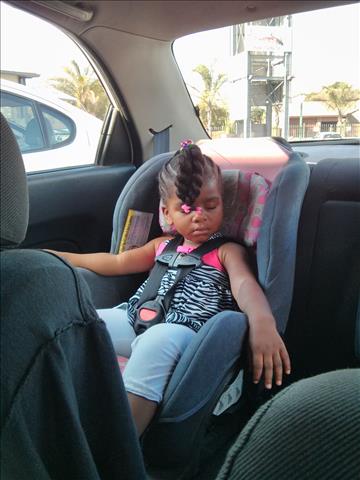 It was then time for SHOPPING! Khenzi had the most wonderful opportunity to pick her perfect gift. I must say she had a hard time deciding, since she turned into miss picky, but we eventually found a few things that she liked. Excited from our purchases we sped home so that Khenzi and Karsyn (of course we had to get something for Karsyn) could play with their toys.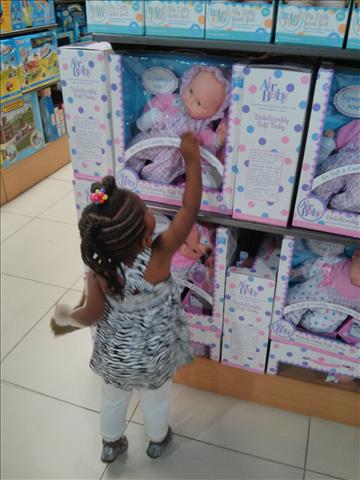 Below are some pics and video of the fun we had. Enjoy! Wish you were here to celebrate with us.