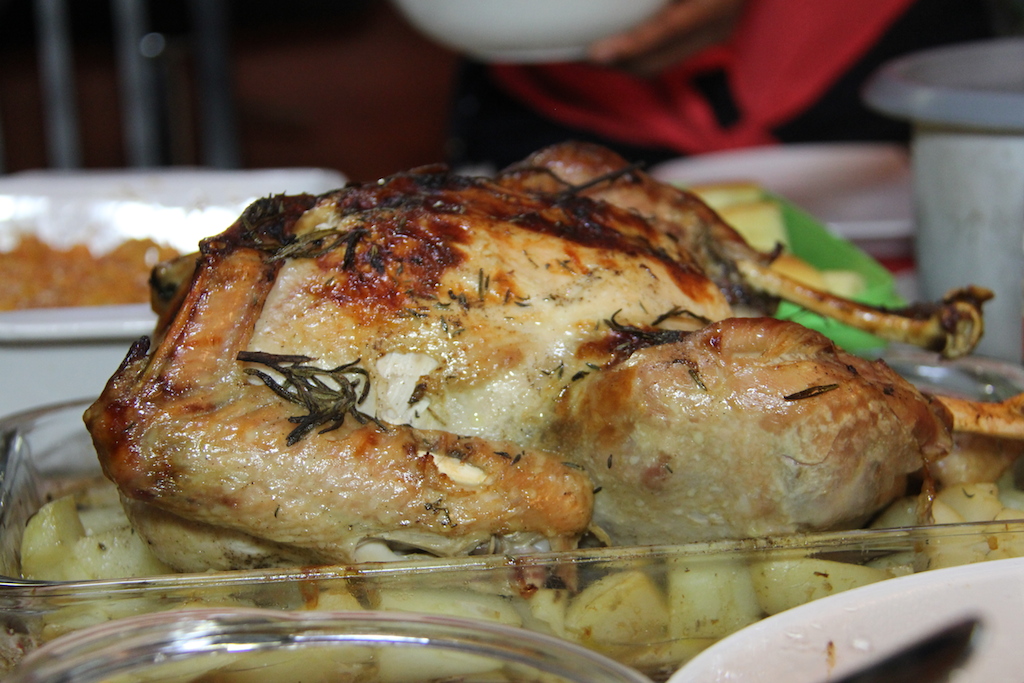 This year we decided to bring Thanksgiving to South Africa!
We invited some of our closest friends to spend the evening with us with traditional Thanksgiving dishes with a Caribbean twist. This is what our menu looked like: Jerk and Curry chicken, Cornbread, Turkey, Cranberry Sauce, Butternut, Veggiemeat, Macaroni Pie, Rice and Peas, Creamed Spinach, Butternut Pie. That was our very first attempt at baking a turkey which was an experience, but glad that it came out just right. We weren't sure if we would find a turkey but thankfully turkey is a part of Christmas meals so we had no problem finding one. And yes, I did fall asleep as usual, nothing changes!
The tradition will continue next year so until then!