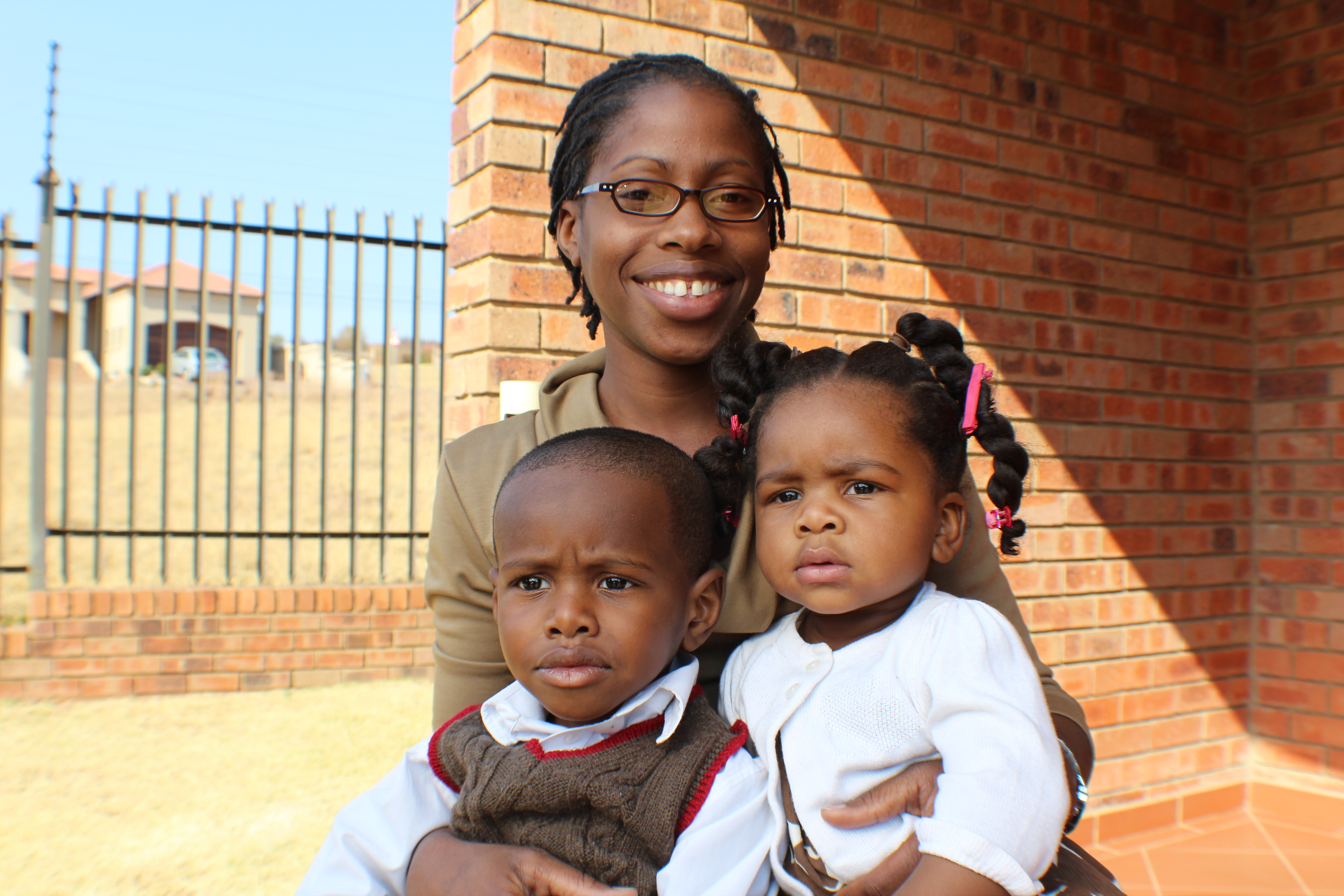 This past Sabbath after an excellent worship service we decided to take some pictures when we got home since it was just a gorgeous day and we were all in our Sabbath best. The picture to the left is of Kanique, Karsyn, and Khenzi!
Speaking of an excellent worship service – the church we've settled at is Kelvin SDA Church in Johannesburg. It's about a half hour drive from where we live in Irene (Suburb of Pretoria) but it's well worth the trip every week! It is probably the closest to what we are used to from the states in terms of worship style, use of instruments, and dynamic preaching all harmoniously working together to create an atmosphere of true praise and worship setting the stage for an encounter with the living God. The childrens Sabbath School classes are well thought out and designed to keep the kids active while learning about God. The Adult Sabbath School is thought provoking and always includes interesting discussion from different perspectives. Lastly these guys are timely – every week we are taken to the mountaintop and they do a great job of keeping the announcements and other time wasting activities to a minimum getting us out the door between 12:30 and 1 every week! What more can you ask for in a church?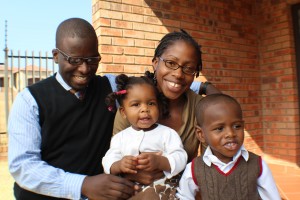 As a family with small children getting out of church at a reasonable time is critical so we truly appreciate it. Of all the things we like about Kelvin the music has to be Number 1, here is a video clip of this past weeks Praise and Worship Session.
Zulu: Hamba Vangeli
English: The Gospel should Go
Zulu: Sil'pheti Vangeli indzime nedzime…
English: We have the Gospel in our Hands
Sung with such life and vitality the people are standing clapping doing the hand movements there are smiles on faces. You just feel free to get involved I mean it's such a liberating experience that words simply can't adequately express but I hope your getting the point. Here's is a second video where they do a medely of songs one is even in English.
We are Marching Over to Jerusalem
You are compelled to stand and March – oh what a day it will be when we reach our final Home in Heaven with Jesus our Savior. I can only imagine what that first Sabbath is going to be like giving glory, praise, honor, and reverence to our God who has brought us over – I don't know about you but at Kelvin we're practicing for that day every week!
Until Next Time Be Blessed.