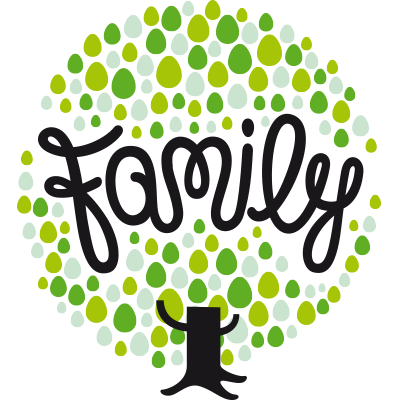 Karayn is such a good Big Brother he even helps us feed Khenzi isn't that great?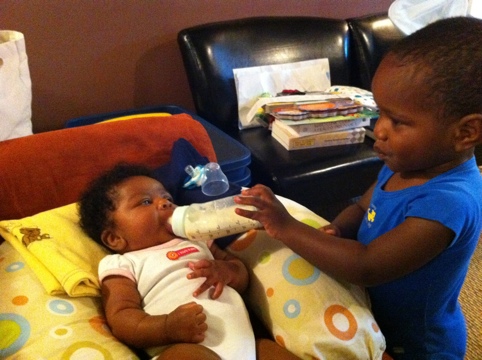 For the last week we've been visiting family in Florida and this weekend we're in Ft. Lauderdale visiting Andrew, Melissa, and Nathaniel-James!
Mom, Karsyn, and Khenzi were so tired from the drive down they all took a little nap…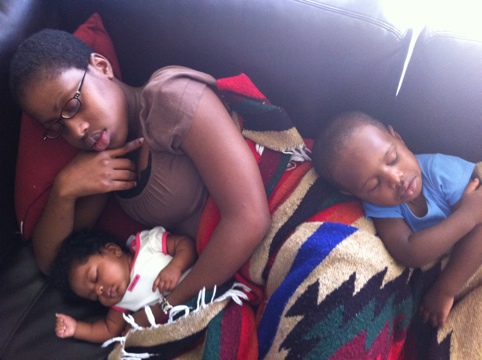 Karsyn got his usual Friday evening haircut but he wasn't able to stay still so Daddy ended up cutting down the front way lower than planned… So we cut the rest to match and gave him his first line up! Here's the results:
He's starting to look like a big little man! Now look at these cousins…
Keep checking back for more updates and leave us a comment.