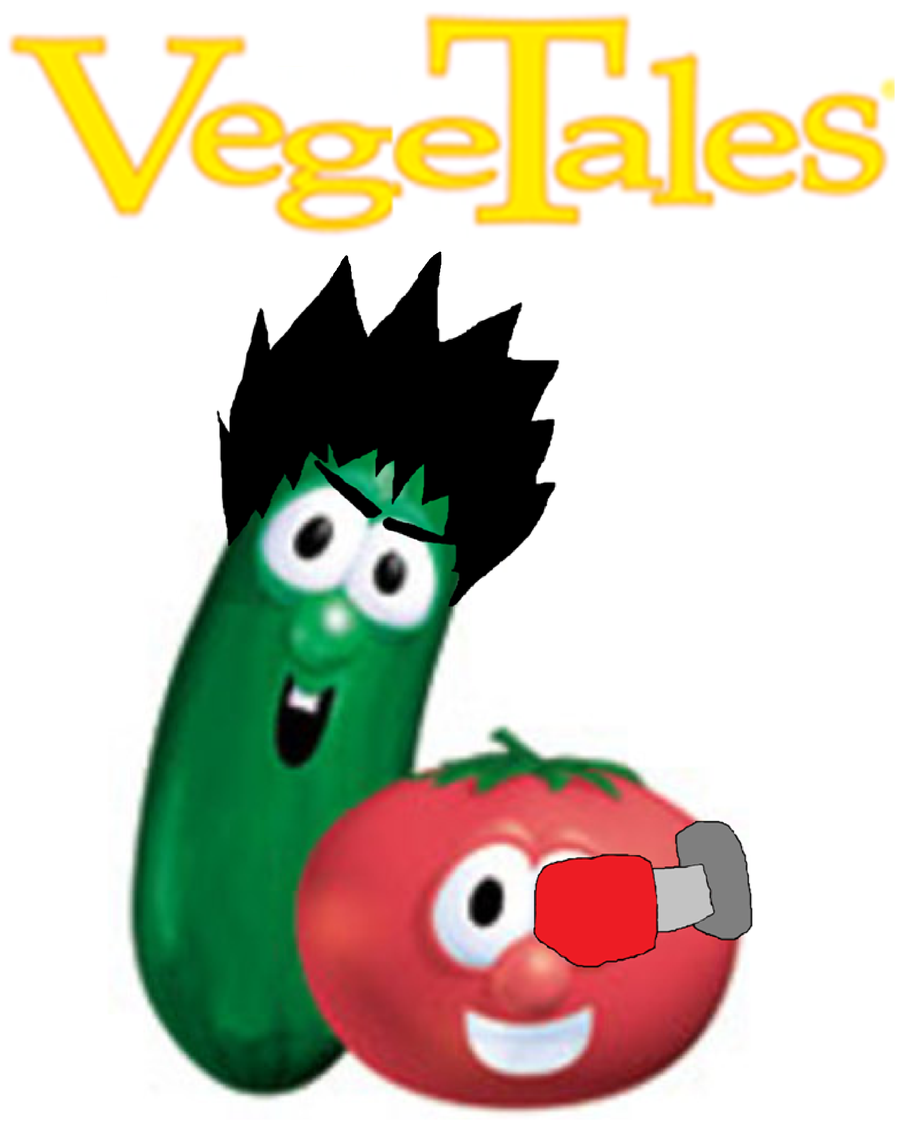 Karsyn and Khenzi have an addiction that most Christian children their age share: VegeTales!
Doesn't matter the day of the week, doesn't matter if they're hungry, they don't even care if it's on a small screen like my phone or tablet. They can watch VegeTales anytime, any place, under any circumstances. Kanique and I have grown to love the show too and we currently own just about everything they've ever produced which at least gives us some variety so we're not watching the same video over and over and over. From time to time I catch myself singing one of Larry's Silly Songs or one of those Commercial Break Songs…
"Where have all the Staplers Gone?"
"Gated Community"
"Oh Where is my Hairbrush?"
C'mon all you parents out there you can't tell me you don't suffer from a similar condition, LOL!
One Sabbath afternoon we decided to test out their acting skills and take a few video clips of them advertising their favorite show. Here is the end result:
They did a pretty good job! In retrospect we should've included the outtakes which are equally as funny because Khenzi didn't want to cooperate at all. Karsyn on the other hand we may need to sign him up for some child acting parts cause he did everything in one take.
Anyway that's all for now we hope you've enjoyed Karsyn and Khenzi's VegeTales Commercial!