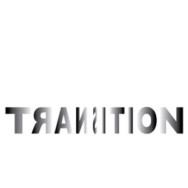 Resurrected Blog, New Theme, New Look, Updated Settings, and a New Purpose heading in a new Direction!
Until now i've been posting about random thoughts or events or travel that I felt was interesting enough to share and I still plan to do that but in a bit more organized manner.
This blog will specifically provide perspectives on things experienced here in Southern Africa contrasting them with experiences from my time living in the states (the west).  God has blessed me with a unique vantage point where I can see the world differently and he's also placed a burden on my heart to share those perspectives – what better way to do that than from here.
Our family blog at mightynugent.com/media is where i'll post pictures, videos, and random musings of our family, our experiences, our challenges, our victories…
That said here's a brief rundown of the places i've been since moving here in August 2011:
Antananarivo, Madagascar
Bloemfontein, Freestate, South Africa
Kimberly, Northern Cape, South Africa
Blantyre/Lilongwe, Malawi
Maputo, Mozambique
Bulawayo, Zimbabwe
Manzini, Swaziland
Maseru, Lesotho
In the next few months i'll visit:
Windhoek, Namibia
Gaborone, Botswana
That's a long list I know but its my intention to share something unique from each visit along with other observations that we seem to stumble into everyday.  Pray for me as I embark on this endeavor in the end the true benefactor of this blog is me – having a place to document experiences, different cultural ways of conducting business, and recount the ways God has worked in my life is truly priceless.  I just hope it will be of some benefit to you too, enjoy!