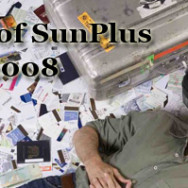 The second Adventure with SunPlus came a few short weeks after getting back from India but at least this time we didnt have to travel very far.  We had the first SunPlus Intensive Training Seminar (SITS) in Annapolis Maryland!  This event though local would set the tone for my trips over the next few years because all of our SunPlus Experts gathered here in Maryland to learn about the latest version of SunPlus.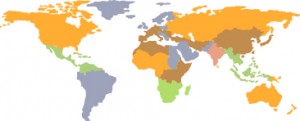 Here are is a list of the people I now call friends that I met at this event each with the Division they represent:
Anca Tanasa – TED
Arunas Klimas – TED
Abysha Nyawasha – SID
Goodson Shumba – SID
Dongjin Lyu – NSD
Lilly Cho – NSD
Kelo Mwamakamba – ECD
Craig Jeffries – SPD
Luke Weymess – SPD
Diuedonne Assogba – WAD
David Ackah – WAD
Denny Rumambi – SSD
Juan Carlos Nino – IAD
Benjamin Lazaro – IAD
Tony de la Mota – IAD
Ken Deles – SASC
Jerson Paican – SASC
Bonnie Dulay – SASC
These pictures we collected from everyone give a small glimpse into the fun we had, the skills we learned, and the bonds that were formed!
We went on a tour of DC that those of us from the states skipped, we had some interesting 'ice-breaking' exercises, and some out-door team/trust building activities that were fun but don't let those pictures fool you – this Seminar was about work, work, and more work.  We had classes scheduled for the entire week and the final exam (both application and IT) was a real test of how well we learned the new product even for the instructors!?!?!?!
Needless to say we had our complaints (food, lodging, no internet) but I think I can speak for everyone when I say it was a success the people that I met at this one event i've come to know and work with and depend on over the past couple years – some of you i've even been to your homes, met your families, and you've met mine!  Ahh the memories…
Well thats all for the States – I wonder where my SunPlus Adventures will take me next?