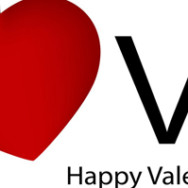 As we draw closer to Valentine's Day and all the florists and chocolate shops are ramping up for their biggest season of the year – is it true that Love is in the Air?  Kanique and I have been married for 4 and half years and as I type this i'm getting ready to leave work and head home for our Date Night!!!  We  haven't always celebrated Valentines Day for one reason or another (this was mutual I promise) but it is a healthy reminder to show your affection to ones you love both romantically and otherwise.
At church this past Sabbath I was able to sit in the Marriage Class during Sabbath School for a few minutes and the discussion was excellent as it always is.  In marriage it seems all the bumps, road blocks, and detours are universal so throw a bunch of married people together for discussion and your bound to have a great time.  The central theme around success in marriage after a real relationship with God is always Communication – we just seem to speak different languages and sometimes we need a translator.  This video is from BlueFishTV.com and talks about that very same thing…
ROFL – absolutely hilarious!  I wont get into how stereotypical this is or how spot-on this is but I do want to ask one question – Is Communication really the key?