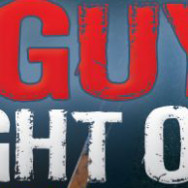 Monday Night = GNO…
For the past 7+ years at least 6 of us guys get together every monday night to hang out.  For the first year or so we'd go to Outback Steakhouse every monday and just kick it, eat, watch the game if it was Football season, and share our struggles and our victories.  It has been a real blessing in my life and has helped to keep me grounded and connected – even though the conversations aren't overtly spiritual and we often times just talk garbage for the entire night there's just something about getting away from everything for a few hours and act like we're 16 again!  We've had Thanksgiving Dinners, fixed each others cars, christmas gift exchange, BellyOff Competition, Hospital Visits, pooled our Money for House fire Victims, helped each other Move, even installed a Wall Mount for a Flat Screen TV, a Over the Range Microwave, and a new Kitchen sink Faucet!  As i've said before my job requires a lot of travel and at any point if my wife needs something while i'm gone I can call anyone of these guys and they will come through.
When we started we were:
Single (or Dating but not married)
All under or just at 200 lbs
Jovial with our Spiritual lives
Careers were Non-Existent
Renting our Homes
Pretty Much Broke

At this point after growing the group from 6 to over 10, we're:
All Married
All have kids or have one on the way or married into parenthood
Careers took a hit but now we're soaring
Serious about our Spiritual lives
No comment on the Weight…
Own our homes (if you can even say that in this economy)
Still fairly Broke but we make it look good!
Now i'd be lying if I said we attribute this all to GNO because there are a number of factors in our lives that have contributed to the transformation that has taken place but what I can say is it definitely has helped to shape us and make us into the men we are today (you don't believe me go and ask one of our wives).  So what i'm trying to say is that we all need an outlet and for guys far too often GNO is seen as a time where we go and throw our responsibilities and commitments aside and act a fool.  It can be such a powerful tool if you connect with guys who push you to be a better you, who have similar beliefs, goals, and aspirations, guys who aren't afraid to call you on the carpet and say "…bro – you know that aint right" willing to hold you accountable to the standard you've set for yourself.  In all honesty it was my girlfriend (now wife) who encouraged me to go to GNO and not just go but invest in the guys there and being obedient to that wisdom I can honestly say my life has been enriched because of it.
Shout out to SilverBack, BlackJew, SpanishRice, Farron, FlowTrackStar, Breathe Right, Curtis, Brutus HappyFeet, Size (General), Whispers, Homer, TailorMade, and Columbian – it's your Boy da Chinaman!  Gonna really miss you guys when we move but we not gone yet – what's up for Monday Night?!?!?!