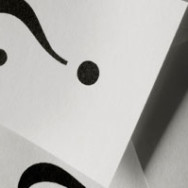 Recently went to florida with my family, first flight for little K so it was an interesting experience for us as new parents. Normally we would be at the gate waiting, board at the appropriate time, and be in our seats long before final call. We actually missed all of the above due to a last minute diaper change that went miserably wrong (I'll spare the details).
We get to the gate at 9 minutes before the flight is supposed to take off and the gate agent is in the process of giving our seats to some standby customers trying to get to florida. 9 minutes is significant because at 10 minutes the flight is officially closed so she is well within her right to deny us entry to the plane we are supposed to be on, the plane our bags are already on, THE PLANE WE ALREADY PAID FOR…..
I took a breath and tried not get upset the lady takes our tickets and says I'm not sure I can seat you together to this I reply we already had seats beside one another and she sighs, rolls her eyes, and says "ok fine but we're checking your bag you'll have to pick it up at baggage claim" ok that's not to bad right? Wrong I've got 2 laptops in the bag that I'd prefer to keep in one piece so. I tell her this and she says you'll have to take them out so I follow her instructions and she checks the bag. We walk onto the plane take our seats and the plane takes off.
I'm holding Karsyn and I can imagine there must've been convection waves coming from my head I was so mad at this point. I finally focus my eyes on my son who wanted to stand and face me and he gives me a smile…
Then a laugh…
Puts his head on my chest…
And falls asleep…
With a lump in my throat I asked myself this question…
what's really important?