I gave Kanique a day off (not really a full day) so she could get out of the house and see a movie (which turned into two movies) while I stayed with the little ones.
Daddy Day Care!
Here are a few pictures from our day so far…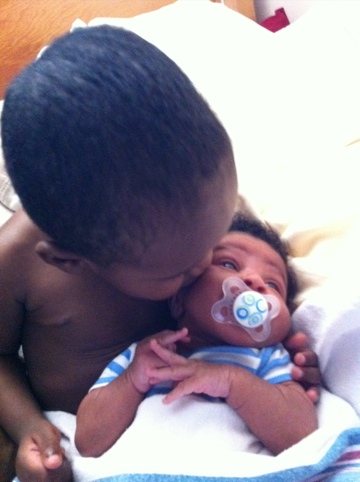 Big brother Karsyn holding Khenzi and giving her a kiss!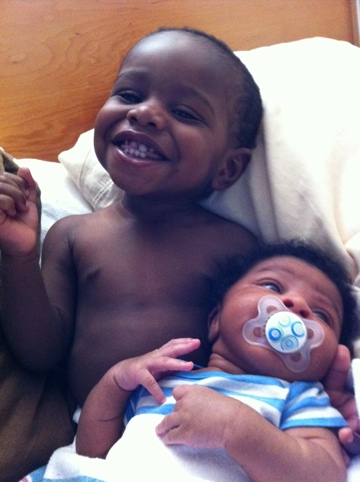 Karsyns Signature Smile!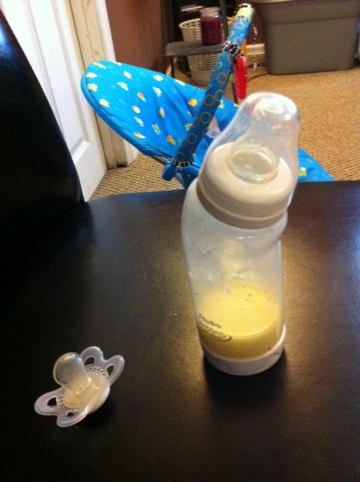 Praise God for frozen Breast Milk!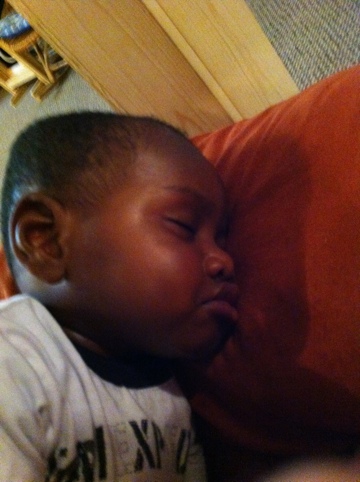 Now Karsyn is taking his nap…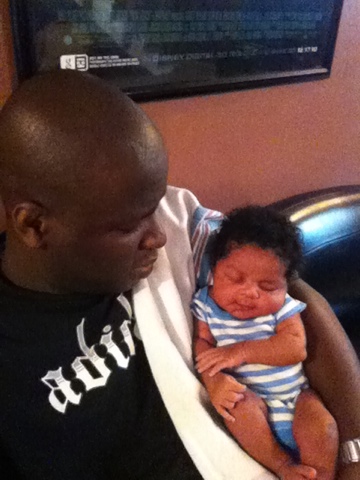 So it's time to feed Khenzi!
Truly a Joy and a privilege to have children. We count it a blessing and speaking of blessings – Kanique went to see Thor but mid-movie they had to reboot the projector so they gave out a complimentary ticket for a free movie so I told her to stay and watch Fast Five as well since she wanted to see it and it's free!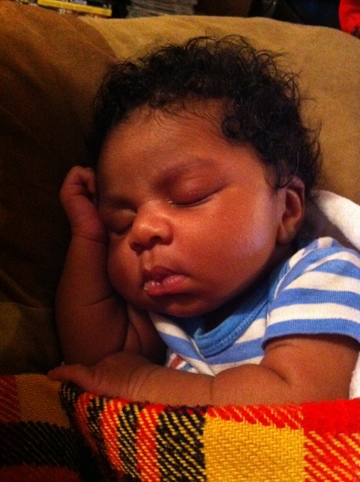 Now that Khenzi has been fed it's time for her nap and time for Karsyn to eat!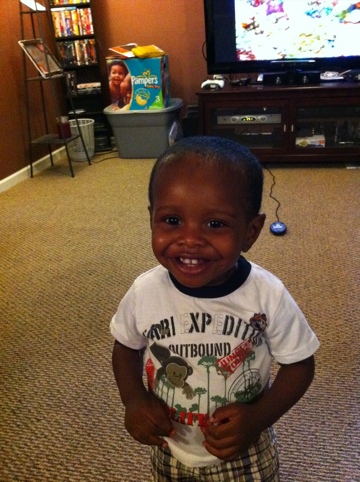 Karsyn had Apple Sauce, Blueberry Yogurt, and Cheez-Its! Full Belly = Happy Karsyn
Karsyn is saying Bye Bye…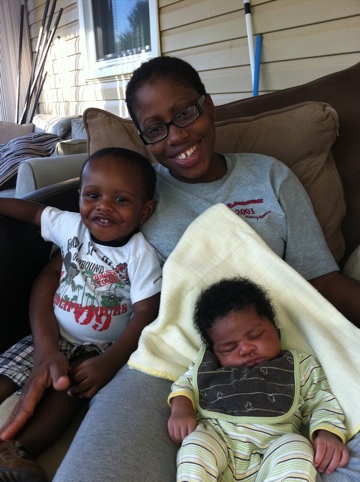 Praise God Mommy is Home!