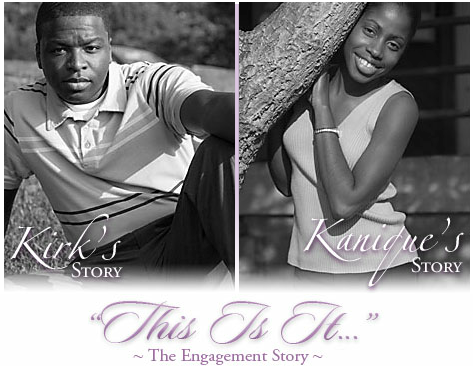 Today we Celebrate our sixth wedding anniversary! My how time flies by when your non-stop busy and having fun. 6 years seems long cause it feels like yesterday we said "I Do" but when I look at the pictures and see all the friends and family who were present each one representing a unique story of friendship and experiences both before an after that day my opinion changes – 6 years seems short when I consider all the things that have happened since then.
For example – we had 10 bridesmaids and groomsmen in our bridal party of those 20 people only 1 bridesmaid was married at the time of our wedding and only 2 groomsman were married (both weddings I was a groomsmen for in fact one wedding was two weeks prior to ours – Leslie…). Since that blessed day 8 of the bridesmaids and 5 of the groomsmen have had weddings of their own, a number of them we were involved with. So you see what I mean? Just consider the weddings of friends and families not to mention the ridiculous amount of babies born to those couples and babies that are still "cooking" it makes those 6 years seem like a very long time…
Looking back over just this past year its been a tornado of events for us:
Changed Jobs
Moved-in with Friends
Sold most of our stuff & Packed the rest
Took a Missionary Course
had 3 Farewell Parties
moved to South Africa
setup our Home & bought a car
started Driving on the left
started using a different currency
adjust to the 6 hour time difference
Shipment finally arrives
experienced our first South African Christmas
Potty-Trained Karsyn (still on-going)
Rented out our Home in the States
watched Khenzi take her first step (now running)
travelled to Kimberly/Bloemfontaine, Swaziland, Botswana, & Durban
With a year like this one it was nice to take a break this past Saturday night for some serious R&R, so we dropped the kids off with friends (they didnt even cry when we left them) and set out of for a Romantic Evening for just the Two of us! For those that remember how we got Engaged – I sent Kanique to get a full body massage, here are her own words from the Engagement Story…
we drove through the winding streets of the city to the spa that babe (his official name of endearment…) had scheduled for me to be pampered and treated to a full body massage, facial, manicure and pedicure. Can you see why I love this guy?
Since that time we've been trying to schedule one for the two of us but haven't been able to until now. We checked-in and went to our room where we were amazed – the Peech Hotel in Melrose is just gorgeous! Shortly after checking in we were called to the Hotel Bar where we were given Welcome Drinks (The Picture Above) while our room was transformed into a Spa. Wasn't long before we were called back to the room where our 2 masseurs were ready and waiting for us. This was my first "professional" massage and I was very impressed and very relaxed – they had candles all over the room some nice music playing and that massage was simply heaven-sent! Once they were done they left us alone for a while then our 3 course meal was served in our room with the candle light and soft music still playing – it was a night to remember. I can't leave out the Breakfast the next morning these guys thought of everything – it was definitely the best way to celebrate 6 years (long or short depending) of Marriage to my best friend, Super-Mom, my Business Partner, my co-adventurer, and the love of my life!
Prayer:
We Pray God blesses the path we tread together as we press into yet another untried year of victories and failures, highs and lows, experiences and adventures both good and bad, and Love: shared deeply, freely, and always between us with no pre-requisites, no pretense, no ulterior motives – the way God intended. We pray the same for you as well…